The Best Dining Room Tables For Large Family
Picking the ideal dining room table can be quite a task as there are several factors that comes into play. For instance, you have to consider the number of people you will be hosting on the kitchen table at any given time. So do you go for the round dining table or the rectangular one? You also want a dining room table that is going to last you for several years before you finally replace it so you have to pick one made of durable materials. And in the midst of all this, you have to ensure that the dining table you have picked fits well into your stylish needs and the setting of your home decor. Note dining sets come in different styles. To help you out, we have compiled a list of the best dining room tables you can ever find out there.
Infinity Extending Table
This amazing dining room table comes in dimensions of 140" x 90 " for length and witdh which makes it capable of fitting in any sizeable dining room. You can also set it with dinner sets that fit upto 12 people. The design is quite elegant with a finish that gives the table a waterfall like appearance.To complement this finish, its wood grain runs across the width giving the table a very exellent feel to it. It can accommodate dining chairs of around eight people but, if need be, can sit upto twelve people thanks to the butterfly extension that it comes with. You can't go wrong with this table and the beautiful thing about it is that you can order a customized one.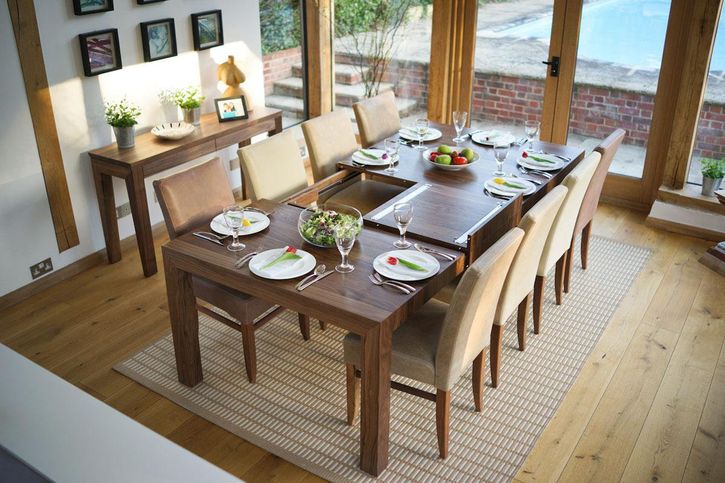 The Regolo Glass and Wood Dining Table
If you are looking for a dinig room table that will add some touch of style to your dining room, then you have a perfect match in this dining table that is made of glass and wood. First, it will offer you and your guests some very generous space which is very important for legroom and comfort no matter the number of dining chairs lined around it. Since it is made of two different materials - wood and glass, it is designed with a T-shaped base that ensures these two materials mesh effortlessly together to be stable. The fact that it is made of glass means you will have quite an easy time when it comes to cleaning it. What's more? Its design will add exceptional elegance to your dining room.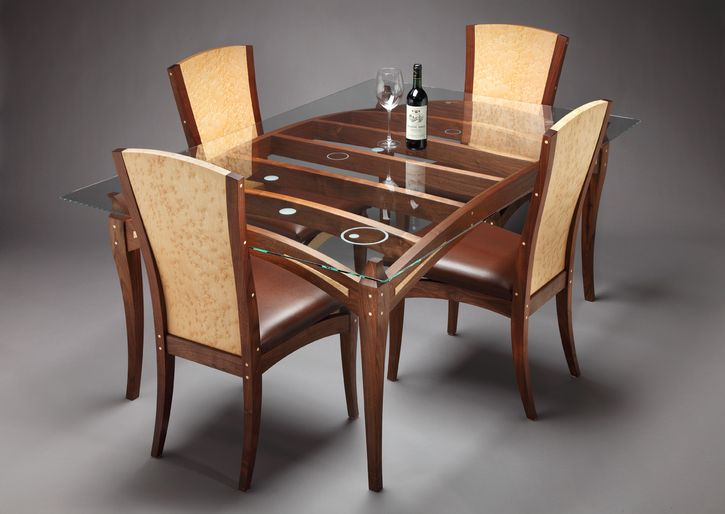 Marie Louise Expandable Trestle Dining Table
If you are looking to offer your guests great comfort while you are hosting them and leave them impressed by your exquisite style then this is just the dining room table to go for. It comes with dimensions of 96" x 42" x 30" for length, width and height which means it is not only sizeable enough to fit in an average dining room but can also accomodate a good number of dining chairs. The wood used to make it is poplar wood which is complemented with a wonderful finish that comprises weathered oak. You can choose to expand it to host additional guest thanks to the 18 inch leaf extension it comes with. All this wood can be heavy so it is all supported by a stable trestle base.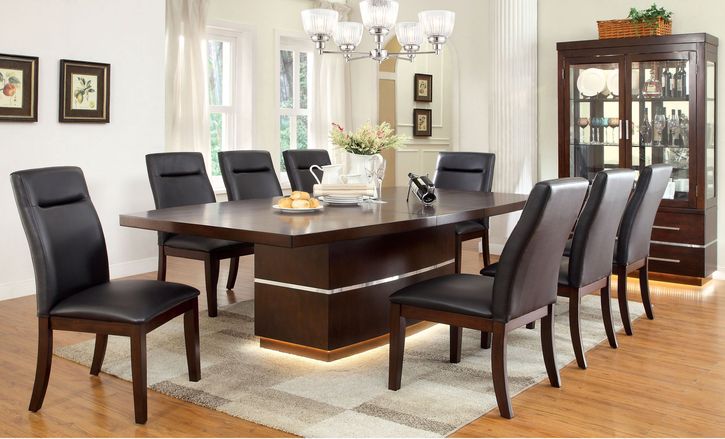 The Fredrick Dining Table
The fredrick dining table is on a class of its's own and can be a stylish addition to any dining room. It comes with dimesions of 78" x 42" x 30" and can be great for hosting nine people but if you are having more guests then you have the benefit of extending it by another 18 inches so that it hosts upto twelve people. The design is quite outstanding given it is an expresso finish with a durable foundation that is a wonderful combination of solid wood and some veneers. But what really stood out for me about these seats is the padded leather seats which are very comfortable as they are finished with some fire retardant foam.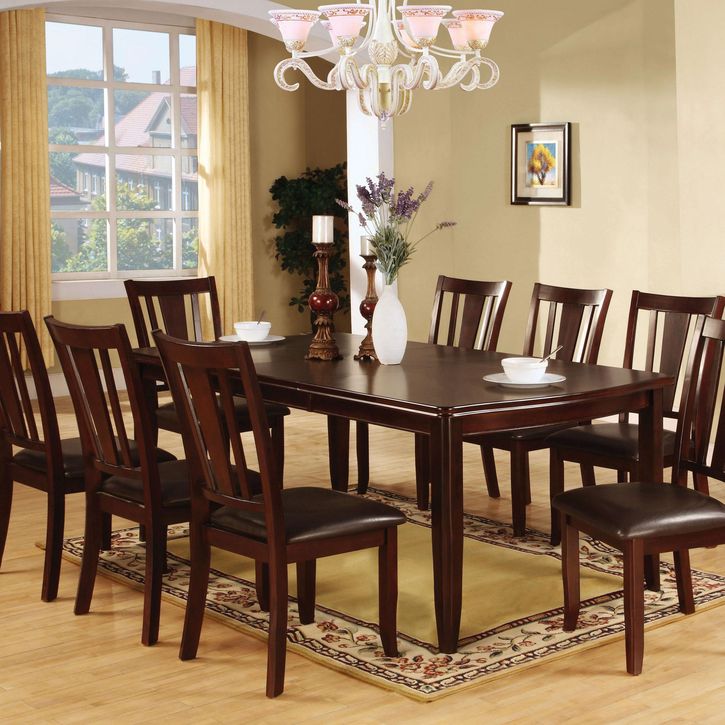 Castegate Extra Long Trestle Dining Table
If you want to make a statement with the kind of dinig room table you have in your house then this is the table to go for. Especially if your needs majorly lean on dining tables that offer that casual country style. When it comes to dimesnions, this table will offer you around 112" x 50" x 5" to play around with. Depending on the number of people you want to host, you can extend it using the two leaf extensions that it comes with. So you can easily fit upto twelve people comfortably in their dining chairs for dinner. It is made with the durable solid pine wood that is topped with a rustic weathered finish.



So with this list next time you can go for shopping
a dining room table
you will definitely have some choices to start with in case these fit your preferences.