How To Choose The Best Children Desk Table
A lot of parents are usually stranded when it comes to choosing the ideal Children's desk table. Granted, kids have quite unique personalities from adults and so one has to be very careful when selecting a table for them. Well, the factors you can consider as a parent when picking children's desk are wide and varied. So what are some of the most critical factors to consider?
Age of the Child
Your child is growing every day and there is a possibility that what you purchase for them today might not really be useful to them in the future. The same goes with Children tables since the age of your child dictates majorly what kind of furniture you can buy for them. Always endeavor to buy for them children's furniture that they will not outgrow quickly say in months, instead aim for one they can use comfortably for the next 2-3 years as they grow. It will also save you the cost of having to purchase furniture every now and then.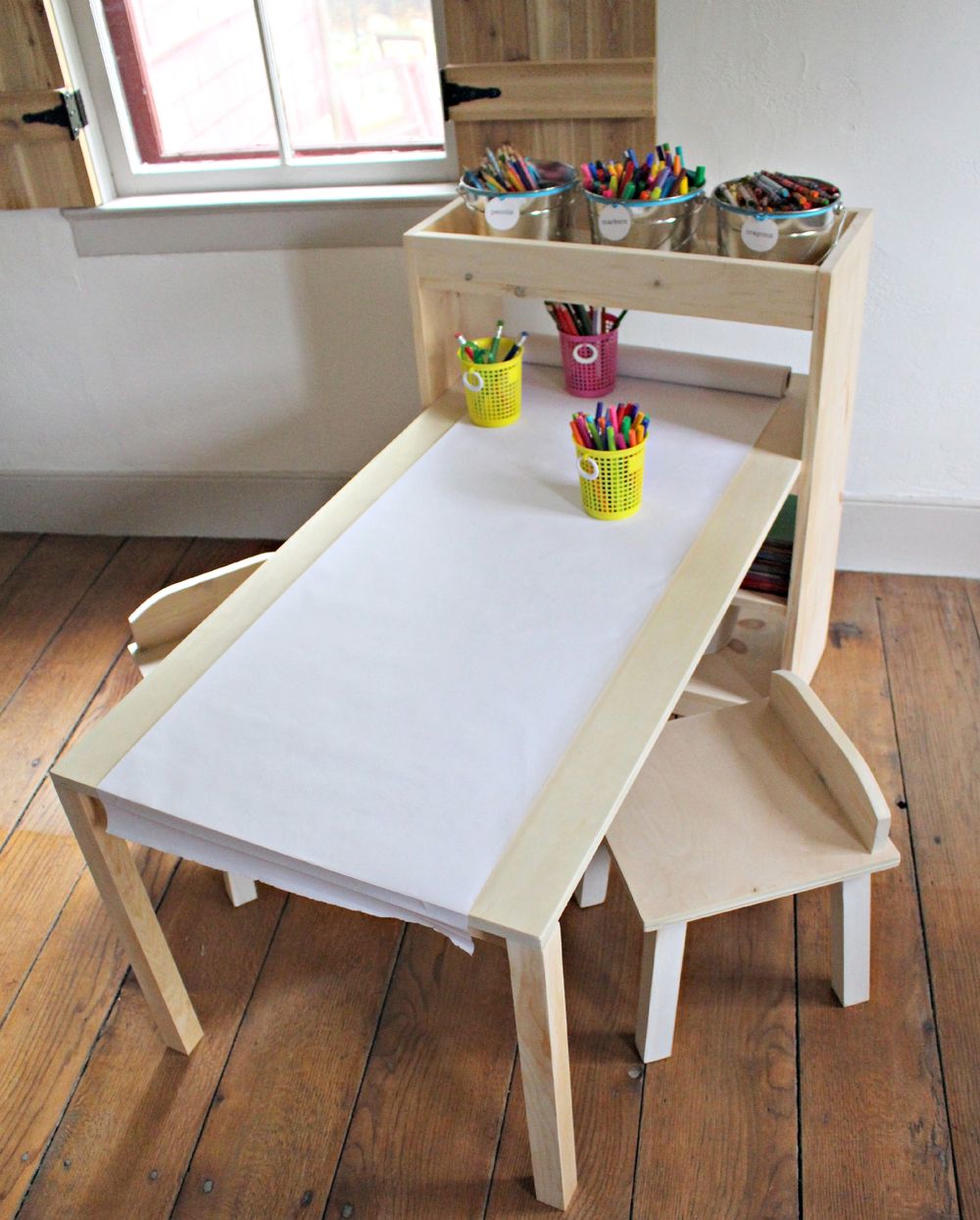 The Personality of the Child
A lot of parents say when it comes to furniture children are hard to please. But this should not be the case if you have a great understanding of the personality of your child. The rule of thumb when it comes to choosing children's desk table is to ensure it is not an ordinary table but one that is very fun to use. Is the kid's desk you have settled on attractive? If not then go for something that is colorful, fun or vivid. And if they can stick their favorite cartoon characters on it then that's a huge plus. Kid's table that offers this option normally ensure that it is also so easy to remove the stickers without damaging the table at all.
Comfort of the Desk
Unlike adults, children do a terrible job at hiding their discomfort. And in most instances, it will be very hard for them to use a table for a second time if they associate it with discomfort. So ensure that the table you get for them fits them well and it's so easy for them to reach the items on the table without asking for your help. Mostly this will greatly be determined by the age of the child whom you are getting a children's desk for. So always work with the shop attendants to get the most comfortable table for them.
Another thing that closely ties into the comfort of the table is the weight of the table itself. A lot of times your child will need to move the table so that it is in the best position for them to use it. So always ensure that the table is very light such that they can move it quite effortlessly without any injuries or unnecessary strain.
Options For Storage
A good children's table should also offer them the ability to manage their things effortlessly. For this to be possible the children's desk table that you are considering should have drawers where they can keep their things after they are done using the table. A kid's table like this will ensure that the things that you purchase for them like stationary last long and they are able to store them safely. Something that will reduce the cost you incur in replacing these items for them due to misplacement.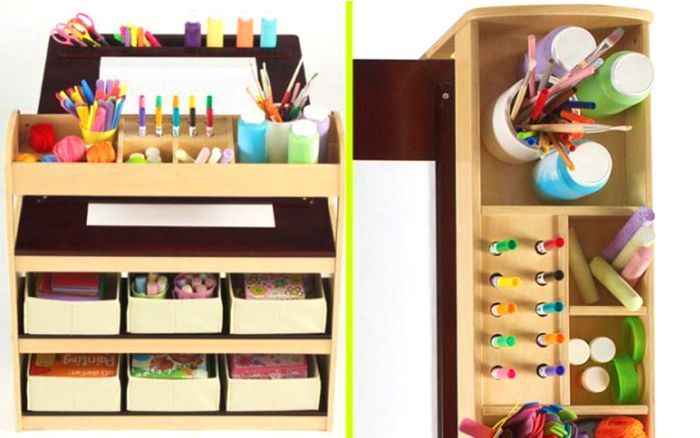 Safety Features on the Table
If your child likes to jump around then a table with very sharp edges is a serious risk to them. So one other very important thing to consider while purchasing a Children's desk for your child is the safety measures on the Kid's table. Therefore when you go out shopping for a kid's table go for one that has safety measures on it like the rounding of corners on the table. With such a table if your child happens to knock themselves on it, they will not be cut or injured easily.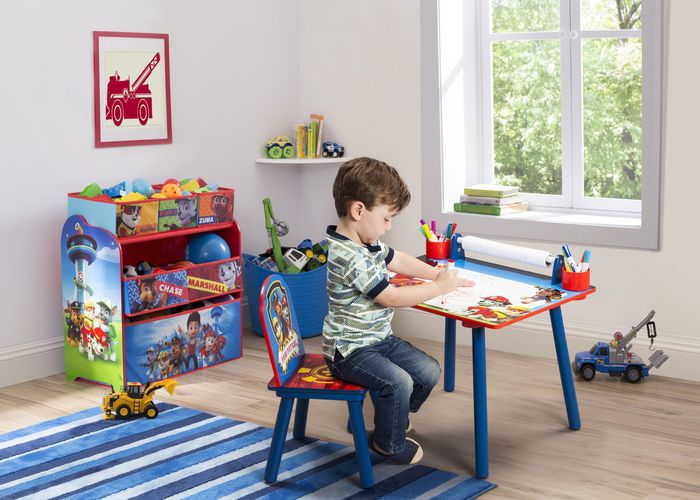 Is the Table Durable
The durability of the material used on the table is also very important when you go out shopping for a kid's table. It is in the nature of your kids to knock things over a table or jump just use it in the most unconventional ways. So if you settle on a table that is not made of durable material it will be so easy for it to get damaged in a short period. Therefore, to save on the cost of replacement go for a table made of durable material.
The Space Available for the Table
Since you will be keeping the kid's table in your child's room, it is important for you to consider the size of the table. The key reason for this is because you need your child to have adequate space in their room where they can play and do all manner of things with utmost comfort. A kid's table that is very large and does not factor this in will greatly limit the comfort of your child in their own room. So the space available should be something that you have at the back of your mind.
The Cost Of The Table
There is no denying that your budget will play a big role in the kind of table that you are going to purchase for your child. Good Kid's table are usually never cheap so you have to really consider the cost of the table you are going to buy and how well it fits the needs outlined above. Don't even for one minute be tempted to purchase a very cheap table that is going to get destroyed easily since that will be costly to you in the long term.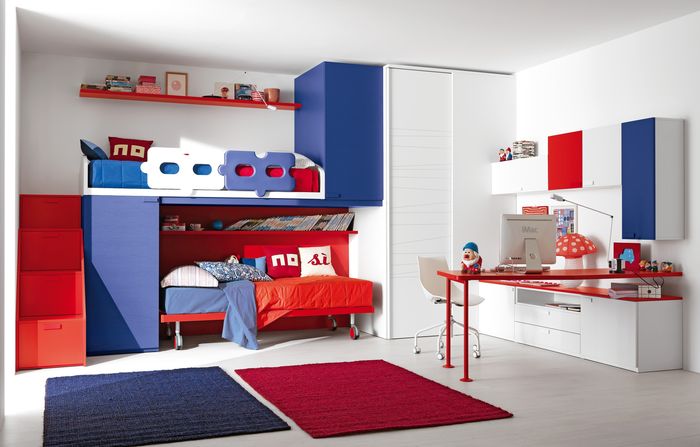 Therefore, every time you go out shopping for a kid's table ensure that you understand the size of the table that will work for them given their age. If you understand their personality, then you need to also ensure that the table that you get for them fits perfectly into something that they would find ideal. In addition to that, ensure that the children's table is very easy for them to use anytime they need to. Also, make effort to establish whether the Children's desk table has adequate storage space for them to keep their things. Lastly, is the table safe for them to use?