How to Choose Comfortable Pull-Out Sofa Bed?
You don't have a guest room, or you already spent a restless nights on friend`s fold-out couch? Than you should try to avoid such unpleasant and exhausting experiences and think about buying
comfortable pull- out sofa bed
. We are going to help you find the best possible way to choose right sofa for you.
When you are buying a new pull-out sofa bed you should consider some criteria that are crucial for the right choice. First of all you should think about why choosing this kind of furniture. One of the answers could be that function of sofa bed is multiple. You can use it for everyday activities, like watching TV, reading a book, or sleeping. Also if you have some extra guest you can provide him with comfortable and pleasant sleep. Pull-out sofa takes up less space than a regular bed. When you are ready to sleep, all you need to do is to pull it out, and you will have great piece of furniture for sleep. One more advantage of sleeping sofa is that, it tends to be more supportive than air mattresses.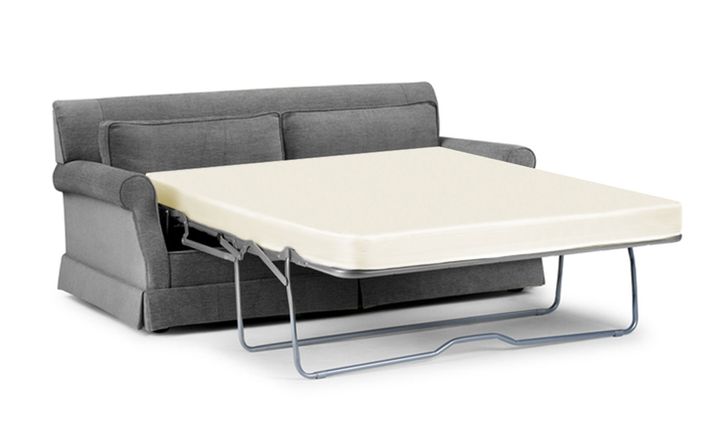 Another step is to think about mattress style. In past times, sofas used to have spring mattresses, which have proved not to be so comfortable. Now, modern sofas are coming with memory foam options and air or innerspring hybrids. This kind of material, have more air and that is why this kind of sofa can be so much comfortable, but also they have thicker surface. Innerspring hybrids have coils inside. The quantity of coils should implicate also quality of this bed. If the number of coils is between 345 and 644 than you can be sure that you will enjoy in nights at this bed. Memory foam mattresses are even better, even if they do not have coils inside. But their memory foam is the one which urges the comfort of this bed. Also you have air-coil mattresses, it is similar with memory foam and it has an innerspring mattresses but also an air mattresses which is placed on top.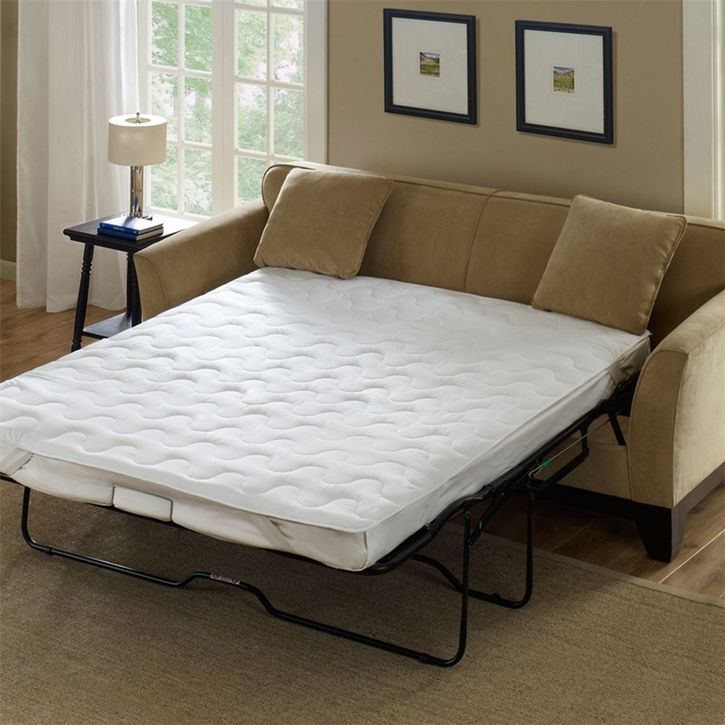 You should definitely check out the size of your sleeper sofa. First you should measure the space that is intended for your couch. This refers to a state in which your sofa is extended. Sleeping sofas are coming in different sizes, so you should consider which size is right for you. Standard widths are: chair (51 to 58 inches), twin (56 to 65 inches), full (68 to 92 inches), queen (79 to 101 inches). Secondly, you will have to measure if the sofa is fitting trough your door. Measure the height of room`s ceiling and the width of the doorway. With these measures you can choose right size of pull-out couch, and if you need any help vendors will be there for you.
If you are interested in the frame of your new sleeping sofa then you should know that most of the frames are the same. There are standard metal frame with coils, but if you are not fan this frame you should try to find kiln-dried hardwood frame. Maybe now you are asking yourself: ,,Why kiln-dried?", well this kind of frame takes the moisture out of wood, which is good way to prevent it from cracking or warping over time.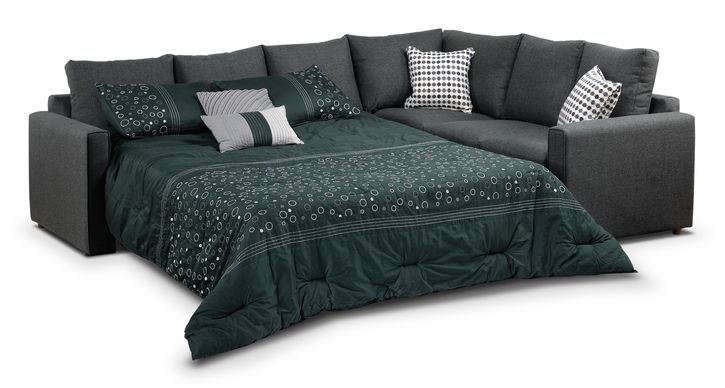 The last but important thing is to test your new pull-out bed. All this information are important ones, but the one of the most important thing is to sit on folding sofa while it is folded. Try and see if this folding sofa is so comfortable as the salesman is saying. You can lie down on sleeping sofa and try various sleeping positions. To check the mechanism and see if it is smooth when you are pulling the mattresses, you should retract the bed. The last thing you should check is the comfort of your new sofa when it`s folded up. Now you can sit on the sofa and see if the comfort is the right one for you.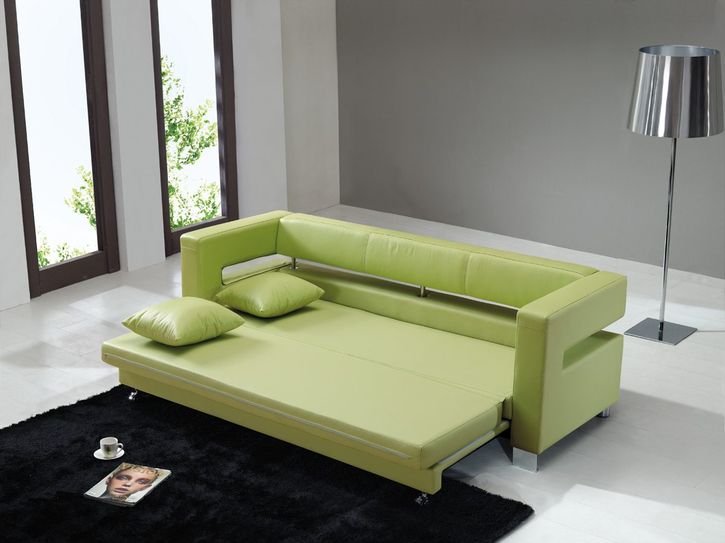 We hope that we helped you choosing right sofa. Follow the instructions and you will not make a mistake. One more thing you should know is that pull-out sofa bed is more expensive than regular sofa beds. In addition to all the advantages that we mentioned this information isn`t a surprise.